Fast and Reliable Sewer Line Repair in West Covina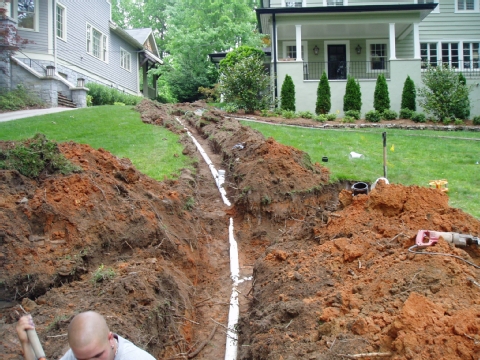 While many homeowners know how to deal with minor plumbing issues like blocked toilets and clogged shower drains, there are some problems that require the services of a professional plumber. The main sewer line is an integral part of the plumbing system in your home, so a problem there can have severe implications on the entire building. As sewer line repair and maintenance experts, West Covina Star Plumbing works with clients throughout the West Covina area to overcome clogs, breaks and other sewer issues.
Why Choose Us for Plumbing Repairs and Maintenance?
As a licensed and bonded company, we are fully equipped and certified to conduct sewer line repairs, replacement and troubleshooting for your home's system. Our technicians have plenty of experience dealing with all kinds of problems, so you can rely on them to identify the issue and come up with an effective solution appropriate for your needs.
As a local company in the West Covina area, we value the opportunity to work with each and every client. Our plumbers take extra steps to keep your home clean and preserve the safety of your property even in the face of daunting plumbing problems. We work quickly and efficiently to deliver quality results that you can depend on in the days ahead.
Get a Free Estimate or Schedule Emergency Services Right Now!
We know that homeowners need their toilets and sinks to be working all day, every day. They serve essential roles in daily life, so you can't afford to go without them for an extended period of time. That's why we offer 24/7 emergency sewer line repair services to all of our local customers. If you are struggling with a pressing problem, you can contact us at any time to schedule an urgent appointment to get your system back online.
We want to give you the best results possible for a fair price, so don't hesitate to request a no obligation estimate for your planned project. Our plumbers will do their best to assess the situation and give you all the information you need to make the right decision regarding your home.